Connecticut:  Parishes celebrate Orthodox Scout Sunday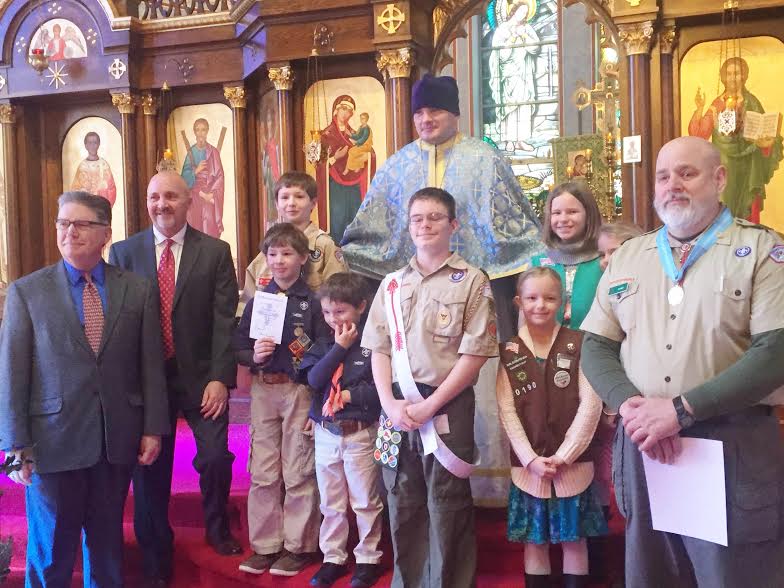 Archpriest Marc Vranes and the faithful of Holy Trinity Church were among the many parishes to highlight Orthodox Christian scouting on Sunday, February 7, 2016, designed "Scout Sunday" by the Eastern Orthodox Committee on Scouting.
During the presentation that followed the Divine Liturgy, high school senior Ziv Kaputa shared with parishioners the various ways scouting has influenced his life.  Reader Stephen Bradford, Scout Chaplain, spoke on the importance of scouting in today's society.
Priest James Parnell and the faithful of All Saints Church, Hartford, CT, held a similar "Scout Sunday" program.
See related story.
Venice, FL:  Holy Spirit Church celebrates 30th Anniversary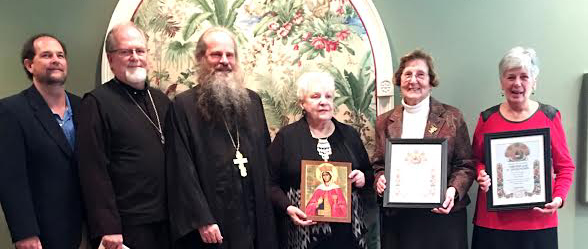 On the last weekend of February, the faithful of Holy Spirit Church celebrated their parish's 30th Anniversary with the celebration of the Divine Liturgy in their newly expanded and remodeled church.  Archimandrite Gerasim, Administrator of the Diocese of the South, and Priest Stephen Lourie, Rector, concelebrated the Liturgy with Priests Konstantine Mendrinos and Andrew Demotses, retired clergy of the Greek Orthodox Archdiocese of America.
Holy Spirit Church was established in 1985 by Priest Lucian T. Gafton, who had been appointed by His Eminence, the late Archbishop Dmitri to serve the Sarasota-Bradenson-Venice area, and a small group of Orthodox Christians who desired to worship in the English language.  The founders included full-time residents and winter visitors representing many nationalities and backgrounds; the same parish "profile" exists to this day.
"While small numerically, Holy Spirit's active, dedicated membership has expanded the church—originally a bank—with its new Iconostasis and fellowship hall into an activity driven facility," said Marie Guidos-Maruskin, the parish's Administrative Aide.  "Common weekly uses include numerous services, Bible study and religious education, Iconography class, fund raising projects, Sunday School, and choir practices, to name a few."
During the anniversary dinner, several parish members were honored for their dedication and service to the thriving community.
Mt. Pleasant, SC:  Archimandrite Sergius leads pre-lenten retreat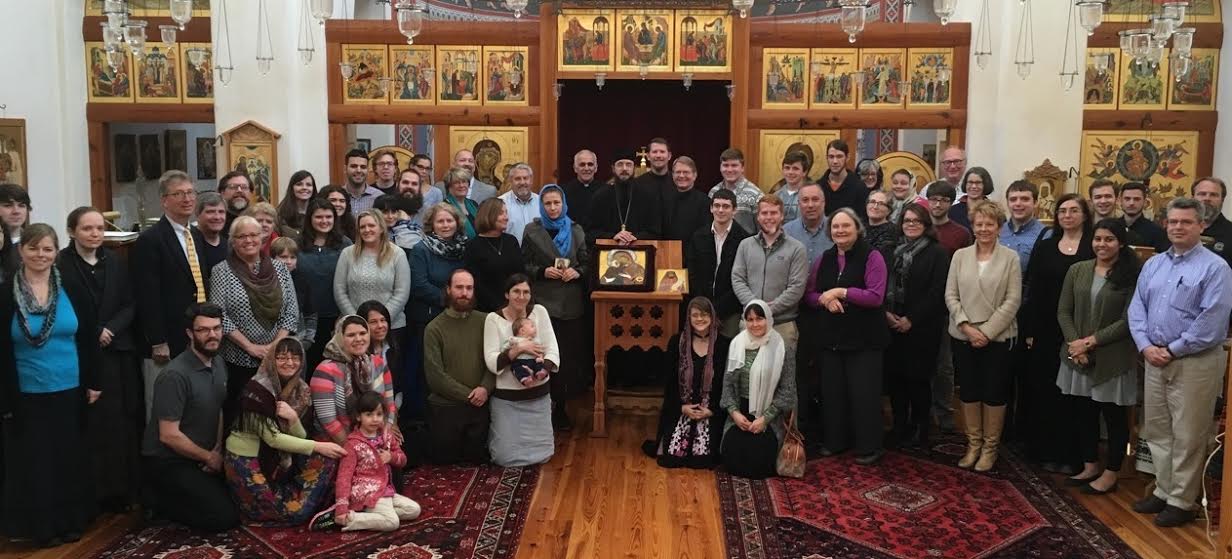 Priest John Parker and the faithful of Holy Ascension Church welcomed Archimandrite Sergius, Abbot of Saint Tikhon's Monastery, South Canaan, PA for a pre-lenten retreat during the last weekend of February 2016.
"It was amazing," said Father John.  "Father Sergius brought with him the Wonder-Working Saint Anna Icon, before which we had a service on Friday night.  We advertised this in the local papers, which yielded approximately 50 visitors, plus parishioners.  A truly holy evening."
At the Saturday retreat, Father Sergius spoke on "Acquiring the Mind of Christ and Repentance and Confession."
"We were joined by Orthodox Christians from the Greek Metropolis of Atlanta; faithful from OCA parishes in Macon, GA; Beaufort and Columbia, SC; Charlotte, NC; and the local Greek and ROCOR parishes," said Father John.  "It was a truly wonderful inter-parish event—one from which we pray that the Lord will bring fruit so that the wide net may inspire others to similar efforts!"
Anchorage, AK:  Bishop David speaks on Patriarch-Pope visit to University OCF members

His Grace, Bishop David met with members of the Orthodox Christian Fellowship at the University of Alaska-Anchorage on March 3, 2016.  He spoke about the meeting between His Holiness, Patriarch Kirill of Moscow and Pope Francis in Havana, Cuba on February 12, 2016.  He also responded to the students' questions while referring to the Pastoral Letter of His Beatitude, Metropolitan Tikhon on the historic meeting.
Saint Tikhon's Monastery recently announced the opening of its Burning Bush Coffee Roastery.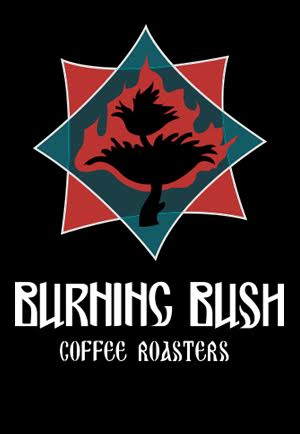 "Burning Bush roasts high quality, unique, specialty grade coffees from around the world," said Innocent Neal of Saint Tikhon's Monastery Bookstore.  "We offer coffees that carry organic, fair trade and Rainforest Alliance certifications as well as non-certified coffees from reputable farms that have socially, environmentally and economically sustainable practices in place.
"Burning Bush coffee is hand-crafted—manually roasted by real humans!—to highlight the unique characteristics of each of the coffees we carry," he continued.  "We roast 'to order' each week to ensure that customers receive coffee at its peak freshness.  When orders are placed they are roasted on the next 'roasting date' or shipped from a batch that's been roasted within two to three days.  Coffee is packaged in foil lined heat sealed bags with a one-way valve to help retain coffee freshness for an extended period of time."
Burning Bush is currently roasting exceptional coffees from Ethiopia, Guatemala, Brazil (Rainforest Alliance Certified) and Tanzania.  Coffee can be purchased in 12 oz, 16 oz, and five lb bags for retail and wholesale customers.
"We also offer a 'coffee hour' subscription program for parishes that would like fresh roasted coffee delivered monthly or bi-weekly," he added.
Requests for more information may be sent to .(JavaScript must be enabled to view this email address).
San Marcos, CA:  St. Katherine College receives regional accreditation
Saint Katherine College has been awarded regional accreditation by WASCUC [WASC Senior College and University Commission], which represents the highest standard of accreditation in the US.
"The WASCUC Commissioners commended the College for its outstanding interdisciplinary curriculum, focus on student-centered teaching and learning (9:1 student faculty ratio), and integration of faith and learning," said Frank J. Papatheofanis, Saint Katherine's Founder and President.  "The College is the first Orthodox Christian institution of higher education to earn regional accreditation in over 50 years, and is the only undergraduate Orthodox Christian institution of liberal arts and sciences in the nation."
Academic offerings include 12 BA and BS degree programs in arts and humanities, business, sport performance, and natural sciences plus pre-professional programs in teaching and the health sciences.  Saint Katherine's intercollegiate athletics programs compete in the National Christian College Athletic Association.
"Regular Orthodox Christian chapel and daily morning prayers are offered for the entire community," Dr. Papatheofanis added.  "The College accepts students of all Christian faith backgrounds, and all students complete one year of Orthodox Christian studies."
For more information, contact the College at 760-471-1316 or .(JavaScript must be enabled to view this email address).